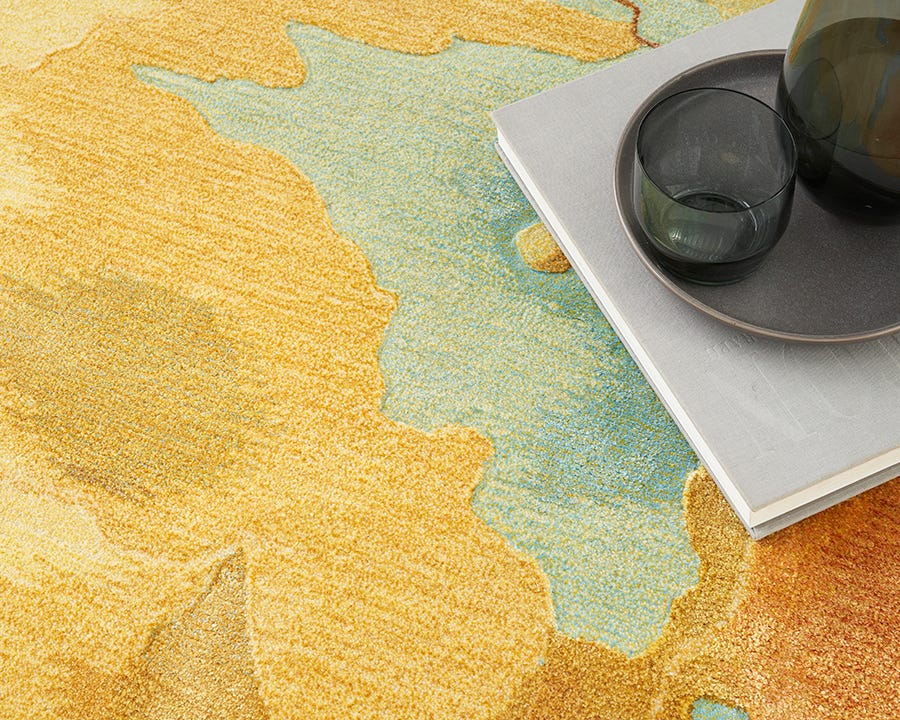 Welcome to Nourison
High Point Market Fall 2021

At Nourison, we are welcoming Fall with a fresh harvest of rugs, carpets and home accessories! We've add fresh styles to our best-selling Prismatic Collection. Calvin Klein is also sporting some fresh new looks and we're launching our new line of washable rugs with Nicole Curtis.
Scroll down for videos and catalogs of our newest products!
Connect With Us!
Our sales representatives can help you find the perfect products, answer your questions and help you place an order.
Connect with us today to take advantage of Fall Market specials. Please click below to provide your contact information and we'll have your local representative contact you.
Ready to buy but you don't have a Nourison trade account? No problem! Click here so we can contact you with the details.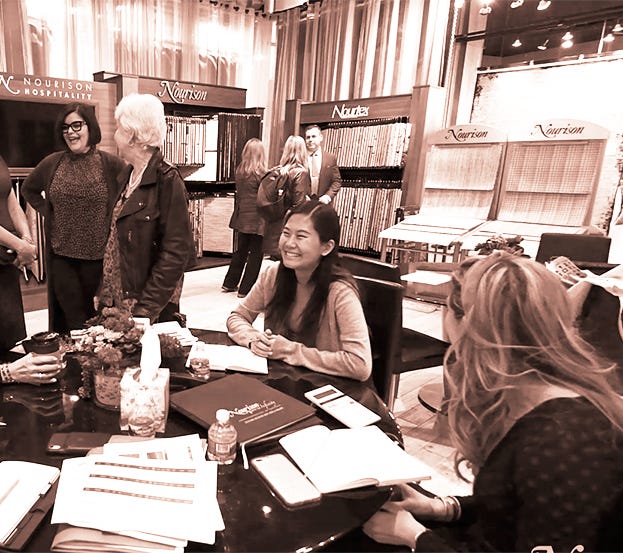 Designer Chat with Francis Toumbakaris
We had so much fun creating this colorful vignette with interior designer Francis Toumbakaris featuring our new Prismatic designs, PRS25 Multicolor and PRS26 Seafoam/Gold! Watch our interview with Francis and how his vision for this vignette came to life!
The Prismatic Area Rug Collection for 2021
This enthralling collection of Prismatic area rugs from Nourison features daring, 3D-like designs, and captivating color palettes for an overall effect that is completely charismatic. Hand tufted from a sumptuous wool blend and woven with gently shimmering silk-like fibers, these radiant area rugs will enliven any outlook with their exciting energy.
The Nicole Curtis Collection for 2021
The Nicole Curtis Series 1 Collection channels the vibrant spirit of the past through intricately printed Persian floral and tribal designs. These vintage-inspired rugs help you transform your home into your sanctuary, with each design carrying a distinctively distressed finish for a comfortably lived-in feel. Series 1 is designed with easy cleaning in mind, with a machine-washable blend of flat woven chenille and cotton fibers that are incredibly soft to the touch.
The Calvin Klein Sculptural Collection for 2021
Reflecting the simple beauty of natural landscapes, the Calvin Klein Sculptural Area Rug Collection invites a sense of calm. With abstract patterns and high-low textures in space-dyed, neutral colors, each design creates harmony within your living room, bedroom, and home office.
Mina Victory New Products
Explore an amazing mix of styles colors and patterns to add the finishing touch in any room. See Mina's newest products that we guarantee you'll love!