COLLECTIONS
GUESTROOM FLOORING SOLUTIONS VOL. 2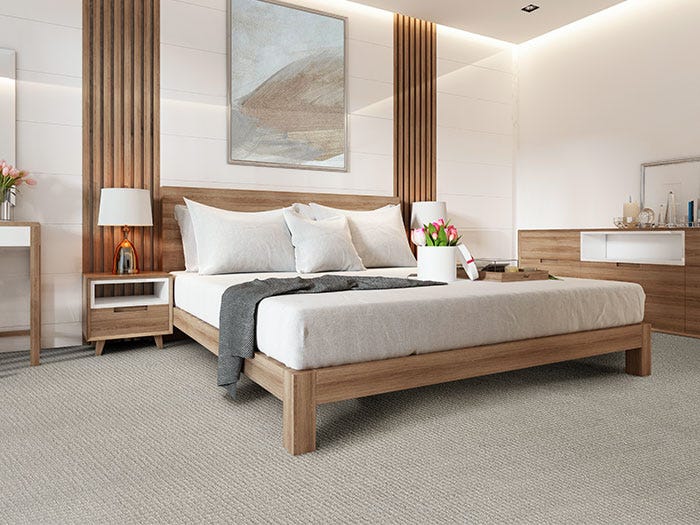 For discerning hotels with a particular aesthetic, we offer a curated collection of luxury, hand-crafted custom area rugs or broadloom designed to complement guest rooms with hard surface flooring with our latest styles. Select from 4 premium wool rug collections or collaborate with us on a custom design.
---
ENDURE COLLECTION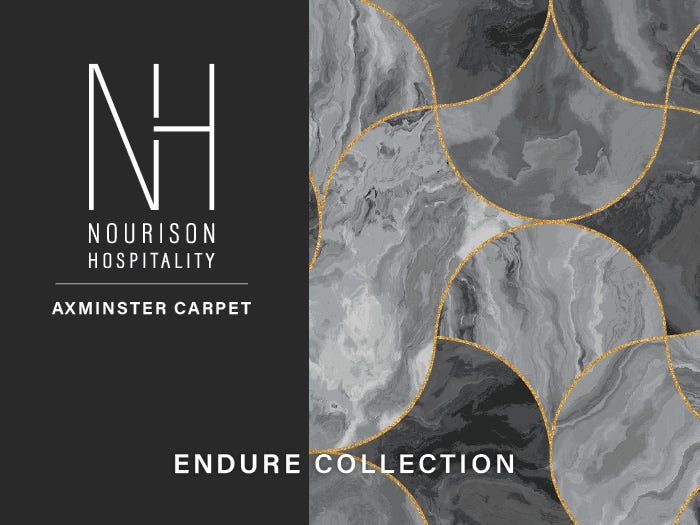 Combining the sophisticated look of marble with the comforting texture of carpet, the Endure Collection showcases Nourison Hospitality's unwavering commitment to "A Higher Level of Hospitality". This unique collection draws inspiration from the everlasting beauty of natural stone, using our signature Axminster weave to create a look that is both refined and realistic.
---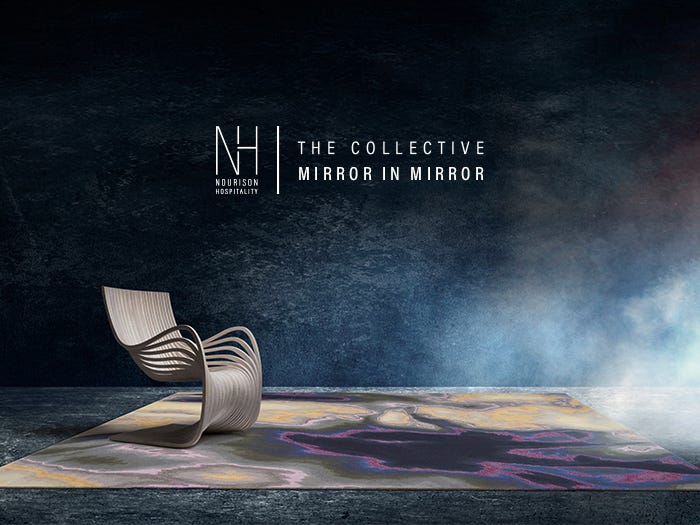 Mirror in Mirror
This collection of hand tufted rugs was derived from the beautiful hand painted artwork that was created while listening to Arvo Pärt's 'Spiegel im Spiegel'. The music sounded infinite, expansive, hopeful, and meditative. "Mirror in Mirror" is translated from the title of this melody, which refers to an infinity mirror. The different layers of textures used in the rugs mimic the feeling of looking in parallel mirrors that create reflections of shapes inside shapes.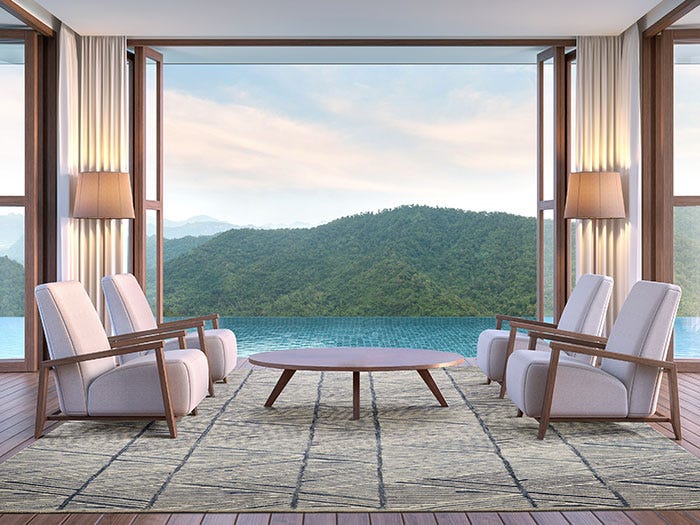 Colorado
Bring the spirit of nature's rugged beauty into your interior designs with the hand tufted rugs from The Colorado Collection. The borderless designs with serged edge complete its clean and modern look, while the earth-tones palette and bold linear patterns give the Colorado Collection a touch of rustic appeal.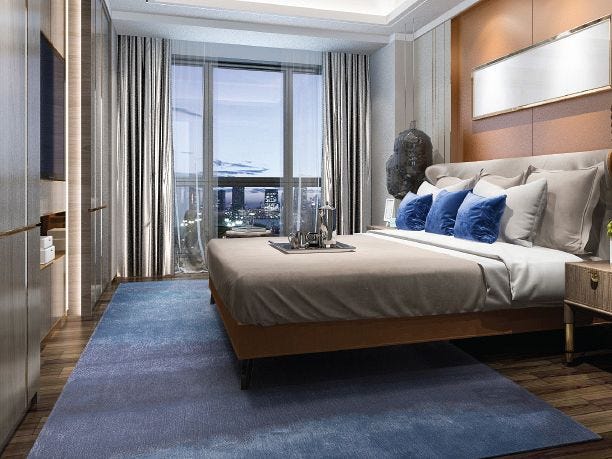 Guestroom Flooring Solutions Vol. 1 Area Rugs
For discerning hotels with a particular aesthetic, we offer a curated collection of luxury, hand-crafted area rugs designed to complement guest rooms with hard surface flooring. Select from 8 premium wool rug collections or collaborate with us on a custom design.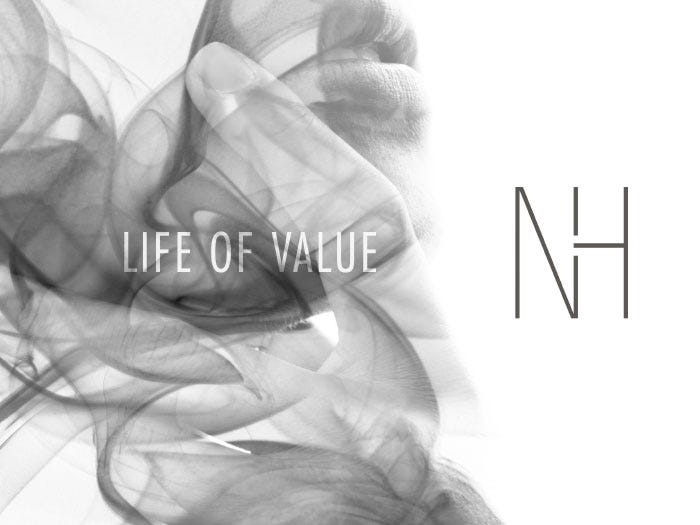 Life of Value
Surrounded by the noise of movement, production, and acquisition, there is a call to recognize the importance of quiet contemplation. This collection speaks to those who yearn for a still moment to celebrate the choices we make to create a LIFE OF VALUE.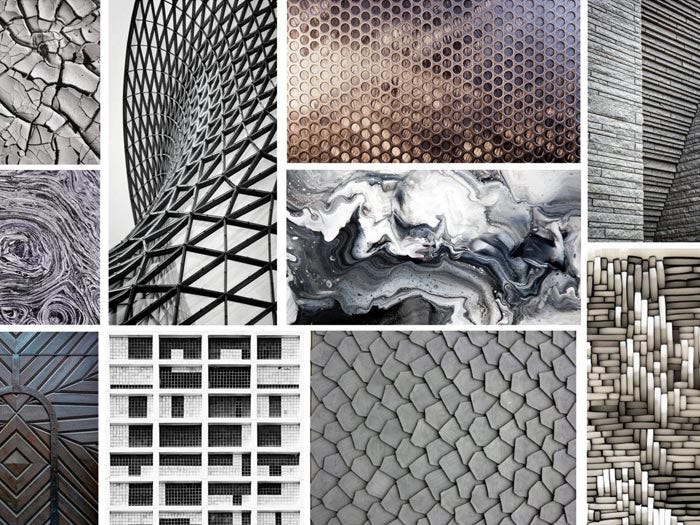 Alchemy
With reference to the Renaissance Alchemist's quest to transform base metals into gold, Nourison's Alchemy Collection creates differing styles by transforming elements into an amalgam of complex layers and effects.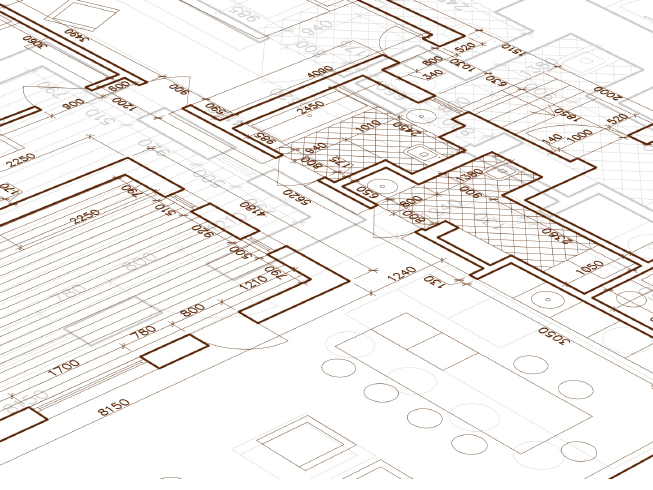 Floorscapes
Floorscapes is a portfolio of Hospitality Floorplans gathered from our Archive to demonstrate how coordinating pattern can be used effectively within Public Spaces. Select from Traditional, Contemporary and Transitional designs, or customize to fit your vision.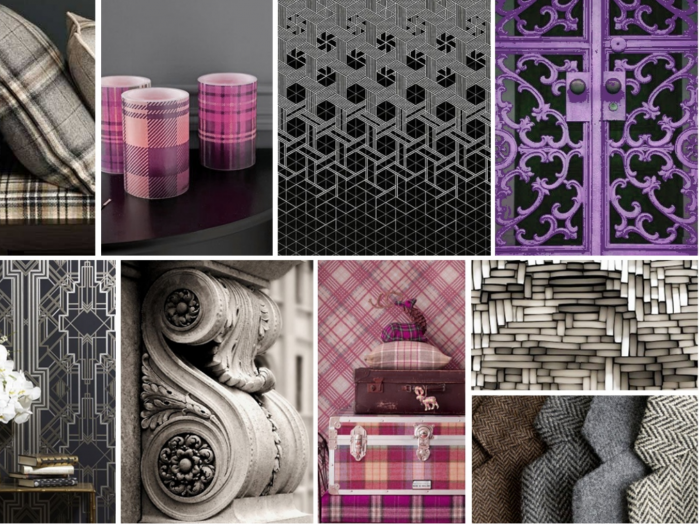 Traquair
The oldest inhabited house in Scotland. Traquair was originally a hunting lodge for the Kings and Queens of Scotland, dating back to the Eleventh Century. Nourison draws inspiration from Scottish Baronial architecture, woven tartans and tweed effects to create this collection.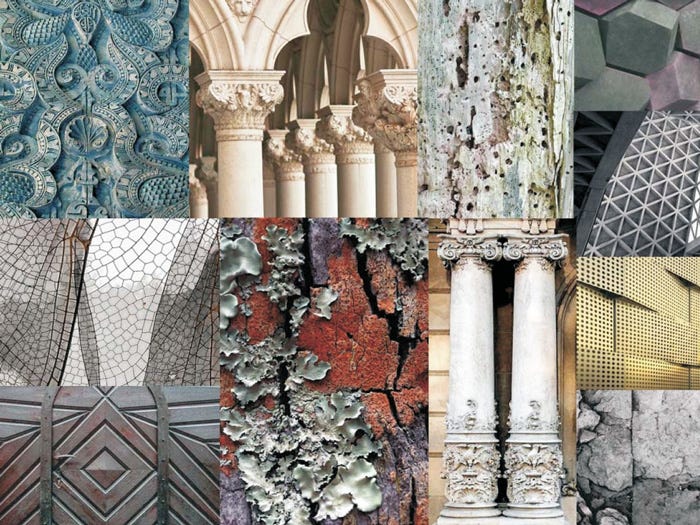 Urban Elements
Urban Elements is inspired by European classical architecture with a faded grandeur that is a mix of the ornate classical style meeting concrete jungle. Giving an impression of crumbling stone, weathered wood and industrial aged metals seen in an old metropolis.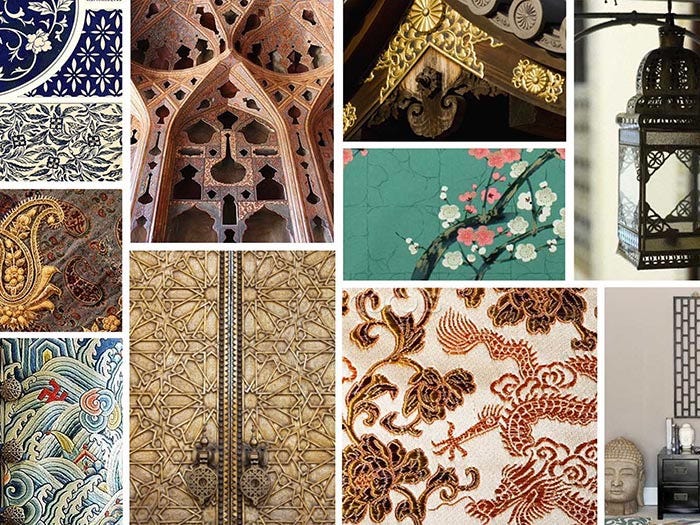 Asiatic
A new Redi-Weave development focuses on Asian-inspired Design both organic and geometric, adding a contemporary and sophisticated direction for Interior Designers.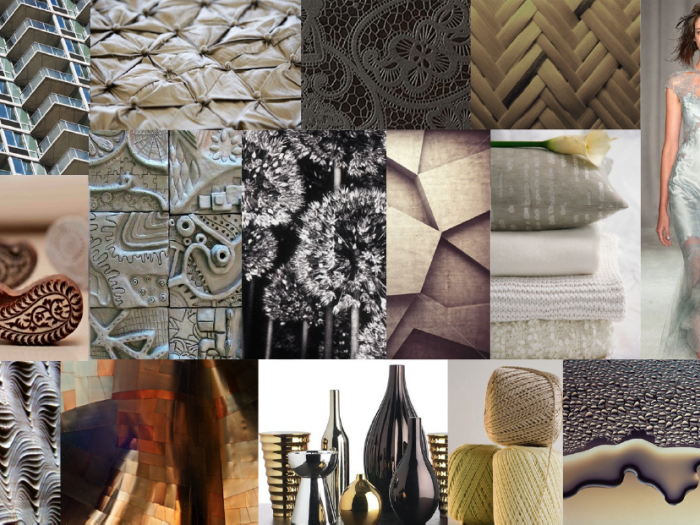 Fusion
Fusion collection is an amalgam of texture and ornamentation associated with both Textile and Architectural structure. Drawn from tailored woven cloth and lace to architectural patterns. Metallic and lustrous sheens bind together these diverse and opposing elements.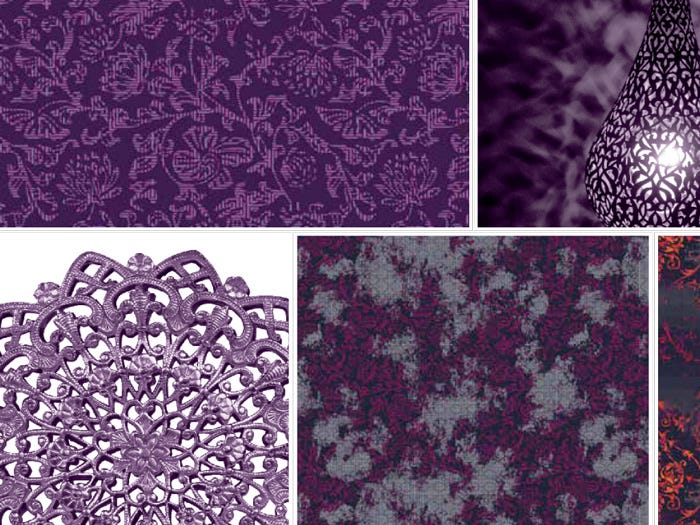 Antiquity
The Antiquity Collection uses Classical, Damask, Floral, Ethnic and Persian rugs influences in a fusion of artistry and lavish embellishments. Deconstructed bohemian design elements create a collection born of antiquity yet filled with a modern sense of style.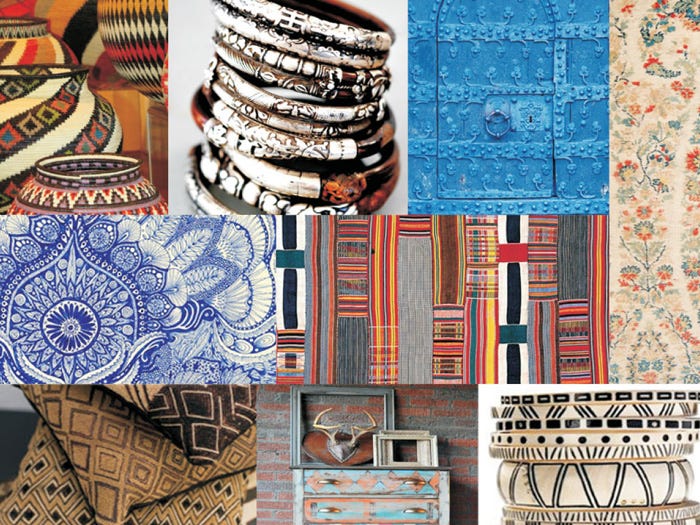 Ethnos
Crafts and Textiles from Artisan's around the world were brought together to create this amalgam of styles that typifies our Global Market influences. Beautiful jewel tones are complimented by strong earth tones to appeal to the sophisticated and adventurous palettes!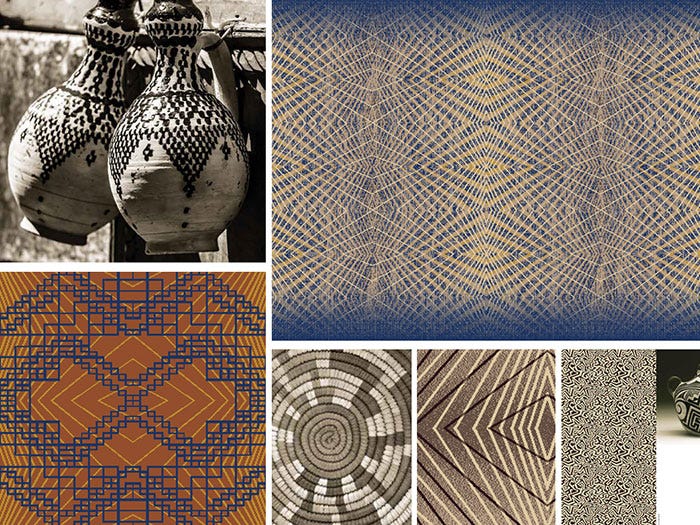 Indigeny
Early Native American artisans took inspiration from the Land and the Spirit, and wove fabrics and crafted ceramics with geometric patterns that represented their connection to both the Natural and the Sacred realms. The Indigeny collection takes inspiration from this rich heritage.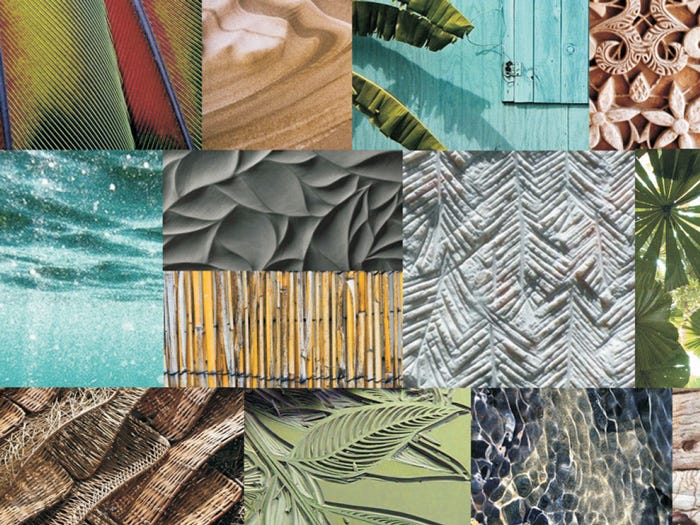 Meridian
Meridian takes inspiration from the intriguing landscapes and characteristics of the tropics, blended in contemporary trends. It celebrates mystery of rainforest, warmth of the desert, reflections of the ocean and vivid textures, abstracted to offer a contemporary sense of style.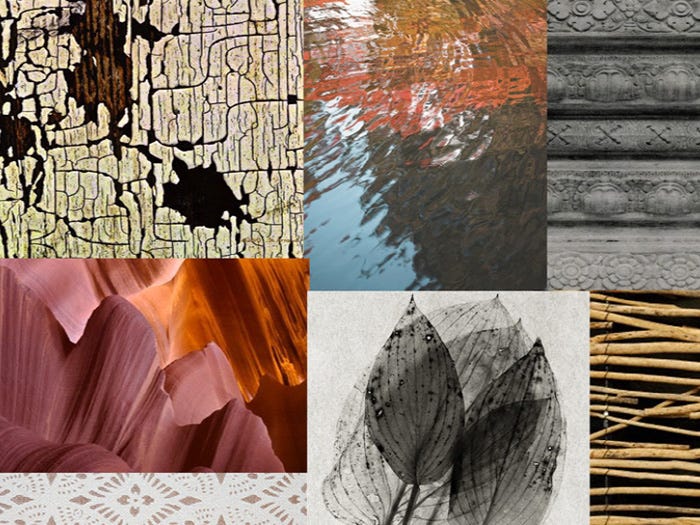 Synthesis
Synthesis is influenced by both natural texture and pattern. The palette combines cool tones of deep marine with warmer hues like raw umber. The collection beautifully merges inspiration from nature with geometrics.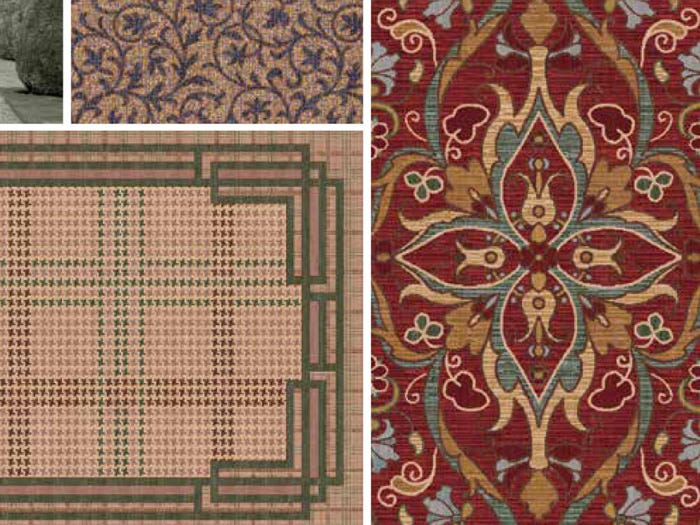 Town & County
Town & County was inspired by the glamour and exuberance of English Country Estate and the Architecture of 18th and 19th Century Europe. This collection combines traditional motifs with Persian, European and Art Deco styles. Featuring our signature "Abrash" technique as found in our Redi-Weave program.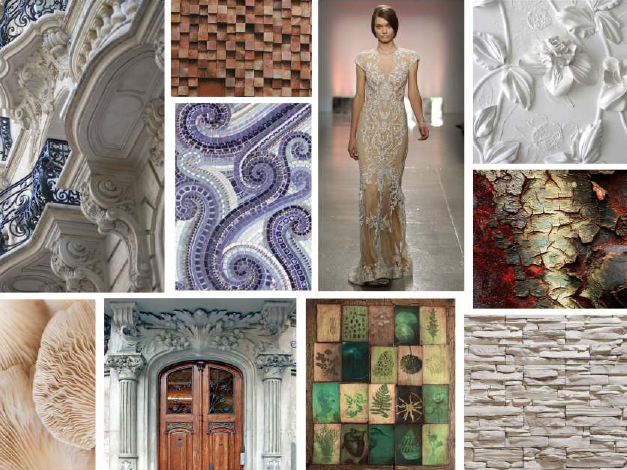 REDI-Weave
REDI-Weave is fresh approach to a Classic collection, which offers the discerning customer design solutions for Timeless Hospitality spaces. A versatile palette of 16 colors, loom-ready, to weave both Archive and Custom designs.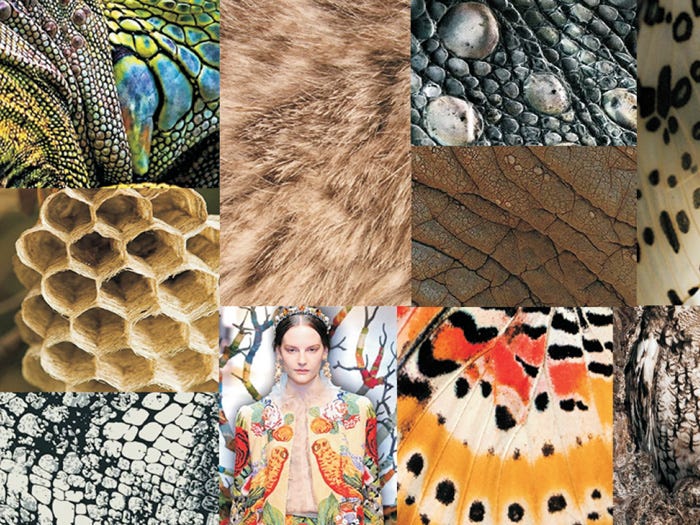 Anima
For Anima our designers have created designs that are both literally classic and abstract depicting imagery from the animal kingdom. These rich and sometimes ornate organic shapes and structures can be woven into beautiful carpets with dramatic effect.
INQUIRE BY PHONE
USA: (800) 223-1110 | (201) 368-6900
EUROPE: (+41) 044 401 45 46/47