Rug Boutique
Customize your Rug Boutique pricing
Add your own prices and print with or without an MSRP.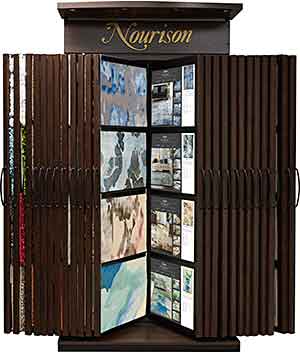 1. Select a collection and click on the insert in the appropriate column ("MSRP and Our Price" or "Our Price Only"). Type in pricing, then save to your desktop.
2. Customize the headers - You can replace "MSRP"(limited to 4 characters) and "Our Price"(limited to 10 characters) with your own headings, delete, or leave the same.
3. Print your document (Make sure to set the "Print Scaling" to "None" or choose "Actual Size"). Cut the forms on the crop marks provided and simply slip them into the transparent sleeves on the Nourison Rug Boutique display boards.
Note: These files require Adobe Reader. If you do not have it, you can download here.