Find the products you are looking for and discover similar products you didn't know existed.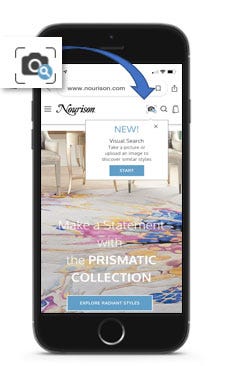 Click on the camera icon.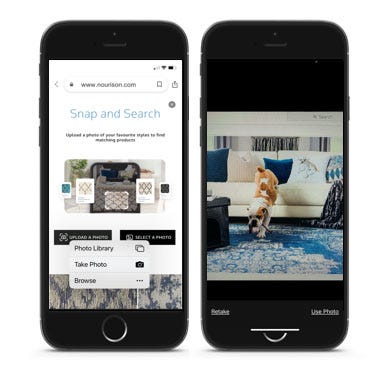 Take or upload an image to find similar styles.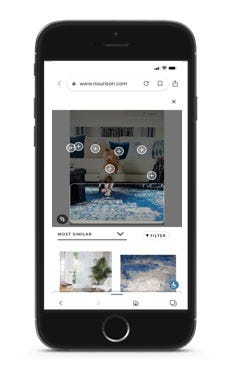 Find and explore similar styles our site finds where you can narrow your search by collection, size and color.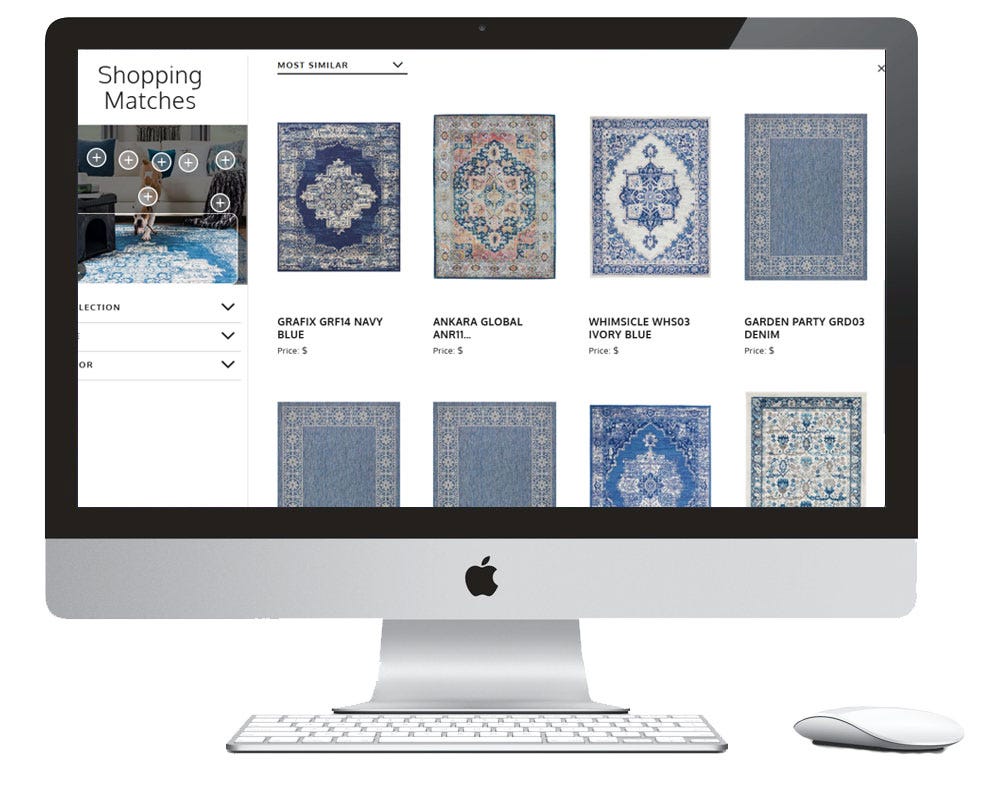 Whether it's that rug you saw at a friend's house or a pattern you want to match, visual search will do the work for you.
Need to find that last finishing touch, but don't know where to start? A quick photo search will source suggestions.
SEE HOW EASY IT IS?
VISUAL SEARCH
The visual search tool is a new and useful way to shop for home. Often called reverse image search, the advanced technology works by examining the shared photo for defining characteristics. Then, the photo search tool will crawl the Nourison site to find items that share those same features.
FAQs
1. WILL IT SEARCH THE WHOLE SITE?
Yes, when using the image search shopping, the tool will look through the entire site to show you every possible result. This gives you just as many options as a word search, but with more tailored results.
2. WILL YOU SAVE MY PHOTO?
No, our image search will only use your photo during the time you are using it. Once you close the search, your photo will not be retained on our site.
3. WILL YOU HAVE RESULTS FOR EVERY STYLE?
Yes, Nourison offers the widest variety of styles and trends. We will have a search by image result for every style, whether it's a modern rug or a coastal living room